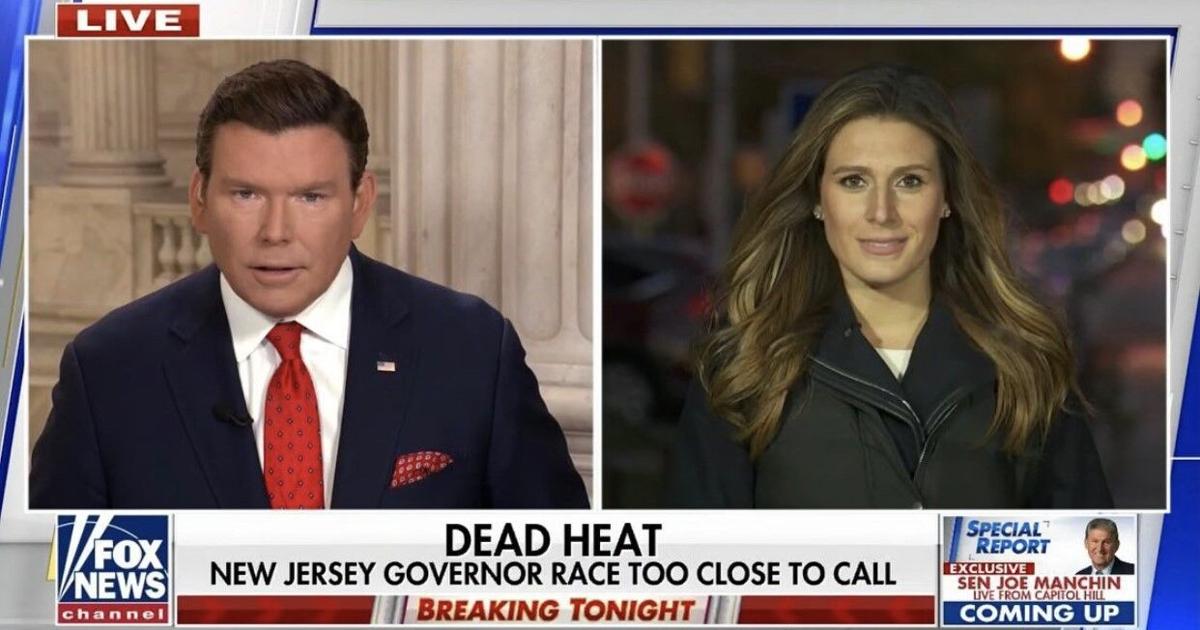 ISU and TV-10 alum McAdams brings broadcast journalism experience to New York and Fox News | Characteristics
Illinois State University and TV-10 alumnus Alexis McAdams recently started working as a Fox News correspondent in New York, home of the nation's largest television market.
While McAdams now covers stories that have huge national implications, she didn't always think she'd get a career in journalism.
When she started at ISU, she didn't know what career she wanted to pursue.
"I went to ISU thinking I was going to focus more on teaching, and then I ended up taking courses in broadcast journalism," McAdams said. "I fell in love with storytelling and being in the field and TV-10 changed everything for me in the direction of my career."
While at TV-10, McAdams also completed two internships: one at WGN and another at Fox 32 Chicago.
She would drive to WGN from ISU when she had free time during the week to learn about things like field production.
McAdams got her first job in Rockford at WTVO in January 2014, where she worked there for just over a year.
She said she would continuously apply, send her resume and call area TV stations to let them know she was dedicated to working for them.
"I got my first job being my own biggest defender," McAdams said. "You really have to be your own biggest advocate because you're the best person to talk about what you can do."
In April 2015, McAdams got a job at WXIN Fox 59 and WTTV CBS 4 in Indianapolis.
She worked in Indianapolis for about three and a half years.
His biggest goal as a journalist since college was to work in Chicago, which is the third highest market in the country.
"My two internships were in Chicago, I grew up watching the local news in Chicago and looked up to those reporters and anchors, so it was like my bucket list," McAdams said.
In November 2018, McAdams began working at ABC 7 Chicago where she continued to grow as a reporter and achieve her goals.
While in Indianapolis, Fox News contacted her and discussed work-related things over the phone.
Years later, she was offered the job at Fox News in New York.
"So I had a conversation a few years ago with them on the phone…as they watched me grow, we kept having conversations, and then they offered me the job when I was in Chicago" , McAdams said.
McAdams now covers stories like the Kyle Rittenhouse case, Ghislaine Maxwell, and even traveled to Kentucky while recovering from the tornadoes that hit.
Although what she covers now is very different from local news, her stories get national coverage.
"I'm proud of the job I'm doing now," McAdams said. "I really like working in a network and I have already learned a lot."
When McAdams isn't working, she enjoys exercising and using her free time to explore a whole new city she now lives in.
She enjoys running, spending time with her family, trying new restaurants and bars, and participating in competitive sports.
McAdams still resides in New York and has worked for Fox News since October 2021.
"I feel like overall, no matter where you are, if you're looking for opportunities, you keep growing and my goal now is to keep growing," McAdams said.
MARISSA HARVEY is a news and feature reporter for The Vidette. Harvey can be contacted at [email protected] Follow Harvey on Twitter at @marissaharvey16
---
IF YOU SUPPORT THE VIDETTE MISSION to provide a training laboratory for student journalists at Illinois State University to acquire and hone viable, valuable, and marketable skills in all phases of digital media, please contribute to this most important cause. Thank you.