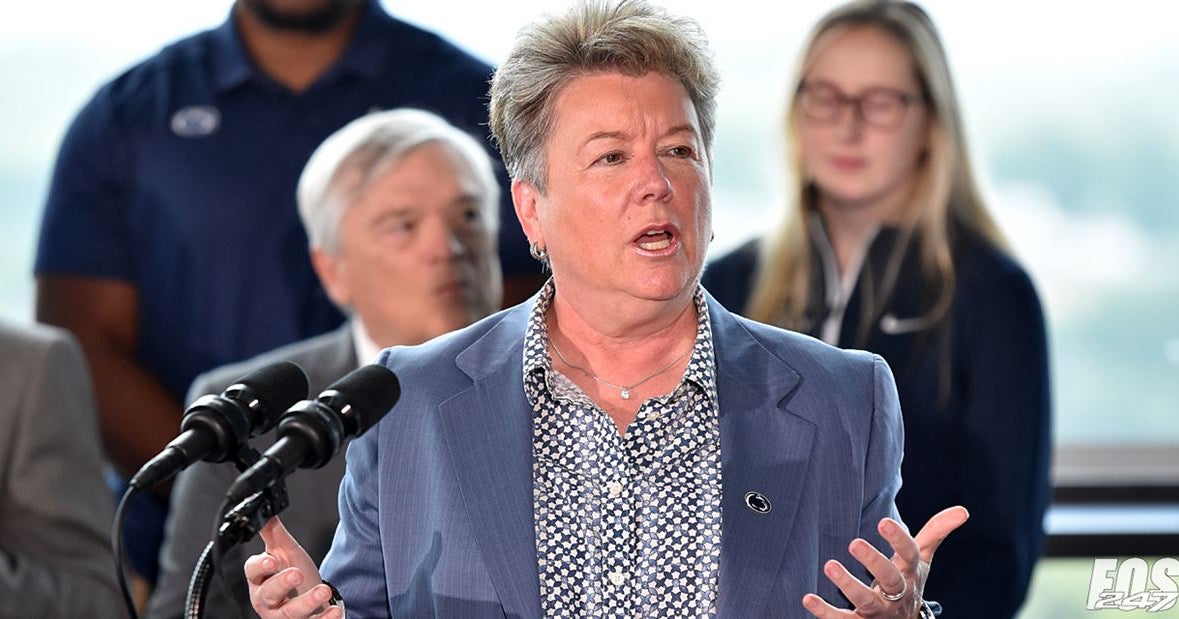 Penn State Nitwits Podcast: Sporting Director Sandy Barbour
[ad_1]
The Penn State No.7 football team took a day off last week. So, with many high-profile topics to discuss ahead of the second half of the 2021 season, we were fortunate enough to host PSU athletic director Sandy Barbour for her annual off-week appearance on The Nitwits.
The Nitwits is the weekly TV show where Mark Brennan of Lions247 With Fight On State (me), Neil Rudel of the Altoona Mirror and a rotating group of former PSU players discuss and debate issues related to the Penn State football program. This is the podcast version of the show for people on the go and / or those who cannot listen to the TV rendering.
Barbour took the chair where former players usually sit and spoke about football coach Nittany Lion's interest James franklin appears to generate more programs every year, with some senior PSU board members voting against improvements to football facilities earlier this year, controversy over Iowa fans booing injured Penn State players , the move to electronic ticketing for matches at Beaver Stadium, how the sports department emerges from the COVID-19 pandemic, the new alliance between the Big Ten, the ACC and the Pac-12, and the work of the new Nittany Lion basketball coach Micah shrew has done so far.
Nitwits' guests this season include a long list of former Penn State greats, including Keith "Goon" Conlin, Steve Smear, Shane mcgregor, Wally Richardson, Justin Kurpeikis, Massimo Manca, Bill Contz, Chima Okoli and Joe Nastasi. Of course, the original Nitwit Mike Irwin continues to make one or two appearances every season.
We have had a lot of fun doing the show over the past quarter century. Thanks to Altoona Mirror, WTAJ and Altoona Public Access TV for their long standing support. Thank you also to our podcast viewers and listeners for continuing to follow us.
[ad_2]