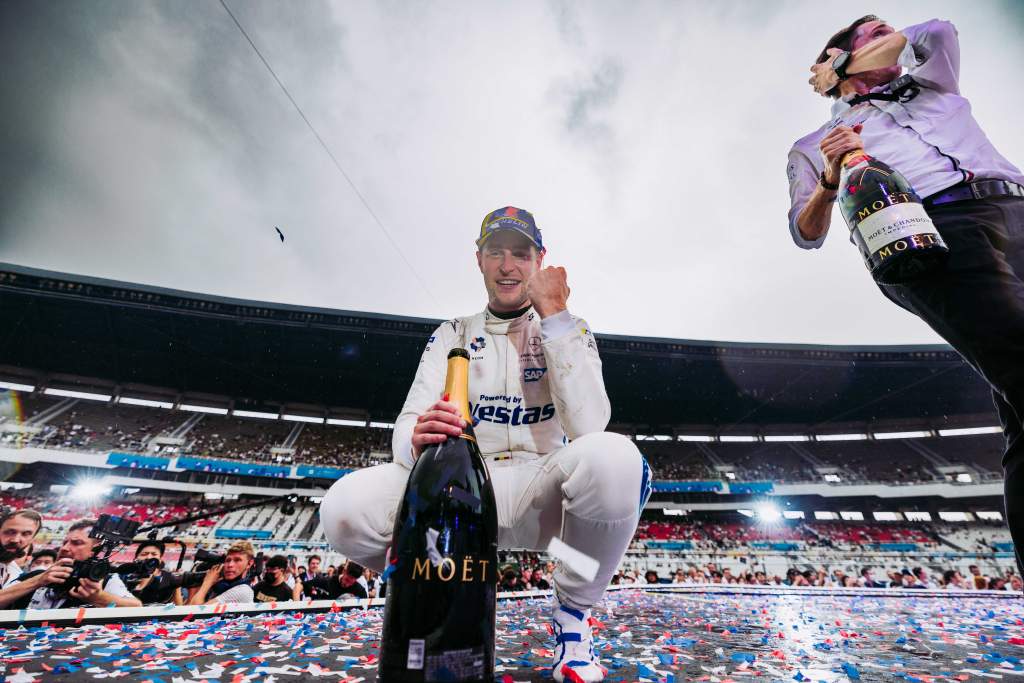 Podcast: Vandoorne's Formula E world title in his own words
The Race Formula E podcast welcomes new ABB FIA Formula E world champion Stoffel Vandoorne as he relishes the hard-earned title sealed in Seoul last weekend.
The Mercedes EQ driver gives a detailed assessment of how he won his first title since his GP2 triumph in 2015 and how he soaked up the pressure to beat a spirited challenge from Jaguar's Mitch Evans.
Former McLaren Formula 1 driver Vandoorne talks to Sam Smith and Andrew van de Burgt about his season of supreme consistency and how races in Berlin and Marrakech were key to his successful campaign.
Vandoorne also gives us a glimpse of the new qualifying format and hierarchical nature of the race that he and many of his title rivals have enjoyed much more this season.
As well as the new champion's insight, Sam and Andrew also discuss Edoardo Mortara's win, Oliver Rowland's astonishing lap and the eight-car scrum (or was it a shamozzle?) that marked Saturday's race.
All of this and the latest driver moves and live paddock information from Seoul are covered in a final race review episode of the 2022 season.
To find the show on your favorite podcast platform, search for "The Race Formula E Podcast".
– Listen on Apple Podcasts
– Listen on Spotify
Thank you for your opinion!
What did you think of this story?